Page 2 of 2 •
1, 2
First topic message reminder :
On day one of the new Labour leader's tenure, the media have been in a frenzy on how to present his moves.........
I feel that we perhaps need to have a thread to highlight the cover he is getting from all media, papers, TV both from the right and left or 'unbiased'......
To kick off:-
Original picture
Headline on Huffington Post site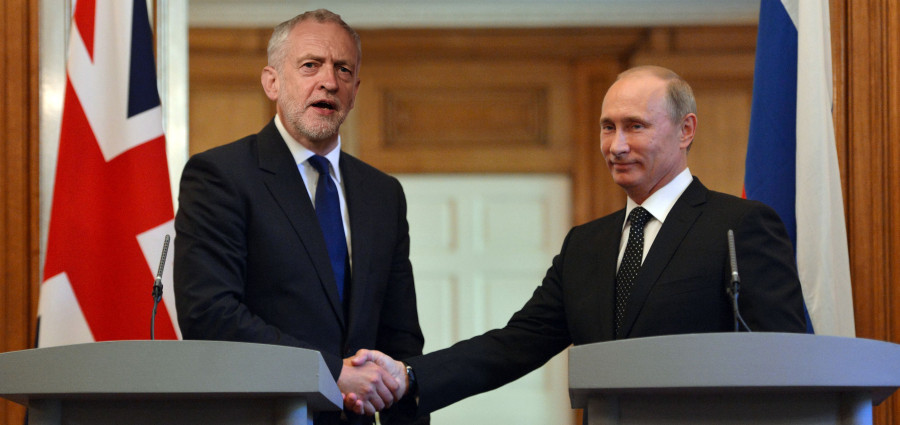 Dennis Skinner Launches Incredible Rant Against BBC Journalist Emily Maitlis
......watch video...
http://www.huffingtonpost.co.uk/2015/09/14/dennis-skinne-bbc-rant-jeremy-corbyn-_n_8133390.html

astradt1

Moderator




Posts

: 955


Join date

: 2011-10-08


Age

: 61


Location

: East Midlands



---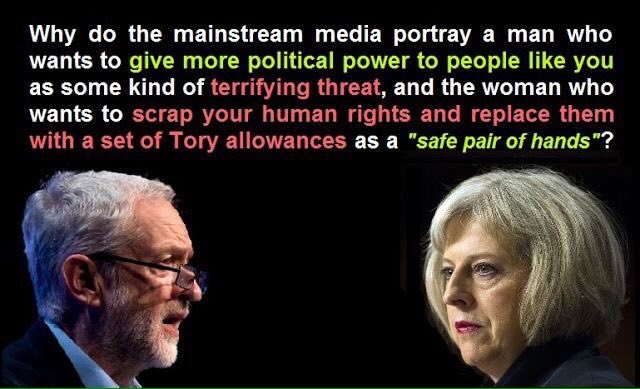 https://pbs.twimg.com/media/C2JWFqzWIAAGFmI.jpg
Presumably this is the answer to that question:-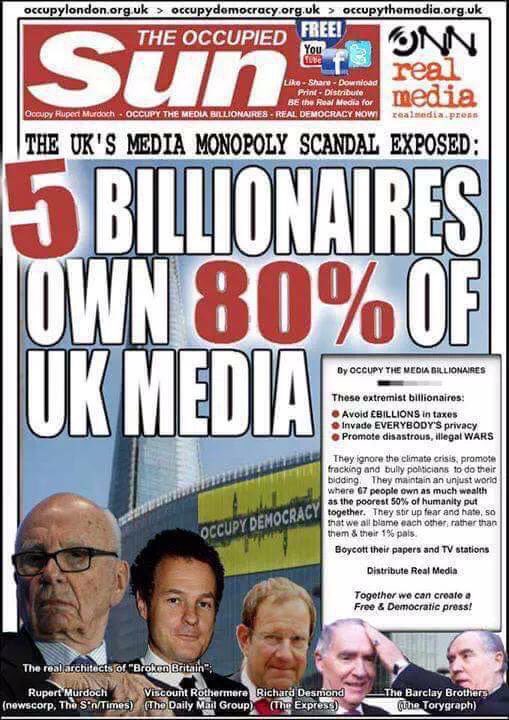 https://pbs.twimg.com/media/C2C2j1RXEAA_Fs5.jpg
For so long as the propaganda machine favours right-wing capitalist opportunists, simple voters will think it sensible to align themselves alongside the apparent winners. The USA seems to be about to magnify inequality and discriminate against minorities. Britain has a tendency to adopt the American model.

If that is democracy we need a new dictionary definition, perhaps confirming that might is right and that greed is good.

oftenwrong

Sage




Posts

: 11522


Join date

: 2011-10-08



It's so clear - yet people still seem to be fooled

boatlady

Administrator (Global Moderator)




Posts

: 3589


Join date

: 2012-08-24


Location

: Norfolk



Labour Party's future lies with Momentum, says Noam Chomsky

In an interview with 'The Guardian', Noam Chomsky threw his weight behind Jeremy Corbyn, claiming that Labour would be doing far better in opinion polls if it were not for the "bitter" hostility of the mainstream media. "If I were a voter in Britain, I would vote for him", said Chomsky, who admitted that the current polling position suggested Labour was not yet gaining popular support for the policy positions that he supported.

"There are various reasons for that – partly an extremely hostile media, partly his own personal style which I happen to like but perhaps that doesn't fit with the current mood of the electorate", he said. "He's quiet, reserved, serious, he's not a performer. The Parliamentary Labour Party has been strongly opposed to him. It has been an uphill battle." He said there were a lot of factors involved, but insisted that Labour would not be trailing the Conservatives so heavily in the polls if the media was more open to Corbyn's agenda. "If he had a fair treatment from the media – that would make a big difference."

"The shift in the Labour Party under Blair made it a pale image of the Conservatives which, given the nature of the policies and their very visible results, had very little appeal for good reasons." He said Labour needed to "reconstruct itself" in the interests of working people, with concerns about human and civil rights at its core, arguing that such a programme could appeal to the majority of people.

https://www.theguardian.com/us-news/2017/may/10/labour-partys-future-lies-with-momentum-says-noam-chomsky
I was just going to say that. Well not in the same words obviously. But with that customary British sympathy for the underdog, the relentless grinding down of JC in the media must surely have provoked some response in the floating voter.

All day today, 11 May 2017, certain elements of our free press have been gleefully reporting how Jeremy Corbyn's car ran over the foot of a BBC cameraman.

The BBC itself has not mentioned the matter.

It has never been more important for the voting public to assess how much value may be attached to any particle of the unending stream of "news" to which we are exposed.

oftenwrong

Sage




Posts

: 11522


Join date

: 2011-10-08



Jeremy Corbyn's car ran over the foot of a BBC cameraman.
Meanwhile, Theresa May intends to ride roughshod over most of us.  

Do hope other people realise that in time.

oftenwrong

Sage




Posts

: 11522


Join date

: 2011-10-08



Page 2 of 2 •
1, 2
---
Permissions in this forum:
You
cannot
reply to topics in this forum