Page 2 of 2 •
1, 2
First topic message reminder :

Nationalism is a political ideology that involves a strong identification of a group of individuals with a nation. It's not quite the same thing as patriotism, which is simply devotion to one's country. Nationalism reflects the evolutionary tendency of humans to organise into distinct groupings based on an affinity of birth, but in modern terms it's simply a way of structuring a society and giving it identity. At its worst it can be a belief that citizenship in a state should be limited to one ethnic, cultural, religious, or identity group.

In 1945, George Orwell wrote an essay entitled "Notes on Nationalism". He said that nationalism is partly "the habit of assuming that human beings can be classified like insects". He said it's not to be confused with patriotism, which Orwell defined as "devotion to a particular place and a particular way of life, which one believes to be the best in the world but has no wish to force upon other people." (In 1775, Dr Samuel Johnson had described false patriotism as "the last refuge of a scoundrel".) According to Orwell, nationalism is the concept of "identifying oneself with a single nation or other unit, placing it beyond good and evil and recognising no other duty than that of advancing its interests." His essay uses Nazism as an example of how nationalism can not only cause havoc between groups of people, but instigate the ignorance within such groups.

Orwell argues that nationalism causes dishonesty, as every nationalist, having chosen one side, persuades himself that his side is the strongest, regardless of the facts provided against his faction. From this sense of superiority, people then argue and defend for the faction which they have aligned with; the slightest slur or criticism from another faction causes them to retort or even act violently, since they realise they are serving a larger entity which provides them with this sense of security - and an obligation to defend it. Orwell writes that "as nearly as possible, no nationalist ever thinks, talks, or writes about anything except the superiority of his own power unit. It is difficult if not impossible for any nationalist to conceal his allegiance... he will generally claim superiority for his country not only in military power and political virtue, but in art, literature, sport, structure of the language, the physical beauty of the inhabitants, and perhaps even in climate, scenery and cooking. He will show great sensitiveness about such things as the correct display of flags, relative size of headlines and the order in which different countries are named."

Writing for 'The Independent' (08.06.12), Labour MP Chris Bryant says: "I'm no nationalist. I detest the exaggerated belief in one's own cultural heritage, the puffed-up, arbitrary and unmerited self-confidence, the swift denunciation of all that is alien or foreign, the desperate desire to support anyone from the home team, however lazy or hideous. Nationalism is a nasty creed, and the path from well-meaning nationalism to xenophobia and racism is slippier than the luge track in the Winter Olympics. It's the scourge of politics around the globe. In Ukraine, Asian football fans have the living daylights beaten out of them. In Poland, football supporters chant anti-Jewish slogans. And that's before we get on to the particularly hateful combination of religious fundamentalism and nationalism. At its least harmful, it sees the head of Beirut's Maronite church boast that he is building a new bell tower 20cm higher than the minaret at the next-door mosque. At a far more dangerous level is the passionate belief in a Shia state of Iran or a Jewish state of Israel, vanquishing foes with fanatical delirium."

Maybe Christians should also reject nationalism, since Matthew 5:43 talks of loving "not only your fellow countrymen but people of other nations"? Does that contain a message for those US Republicans who seem to base their politics on the Bible?

So, is nationalism an evil we could well do without? Would the world be a better place if we simply responded to people, not according to where they live, but to who they are and how they behave as individuals?

Sources:-

http://en.wikipedia.org/wiki/Nationalism

http://en.wikipedia.org/wiki/Notes_on_Nationalism

http://www.independent.co.uk/opinion/columnists/chris-bryant/chris-bryant-the-trip-to-lebanon-that-showed-me-how-vulnerable-civilisations-can-be-7831795.html


---
We like to think the UK is a tolerant multicultural society - even right wingers like to boast about this; but are our media guilty of stirring up divisions?

http://www.thecanary.co/2016/10/10/eu-just-slammed-uks-media-one-british-paper-bothered-properly-report-images/

Is it any wonder none of our mainstream media have published these shameful findings? Is the UK now being run by xenophobes, and are they manipulating public opinion?

sickchip




Posts

: 1149


Join date

: 2011-10-11



"This is how nationalism always ends: silencing your critics, branding those who disagree with you unpatriotic." (Ian Dunt)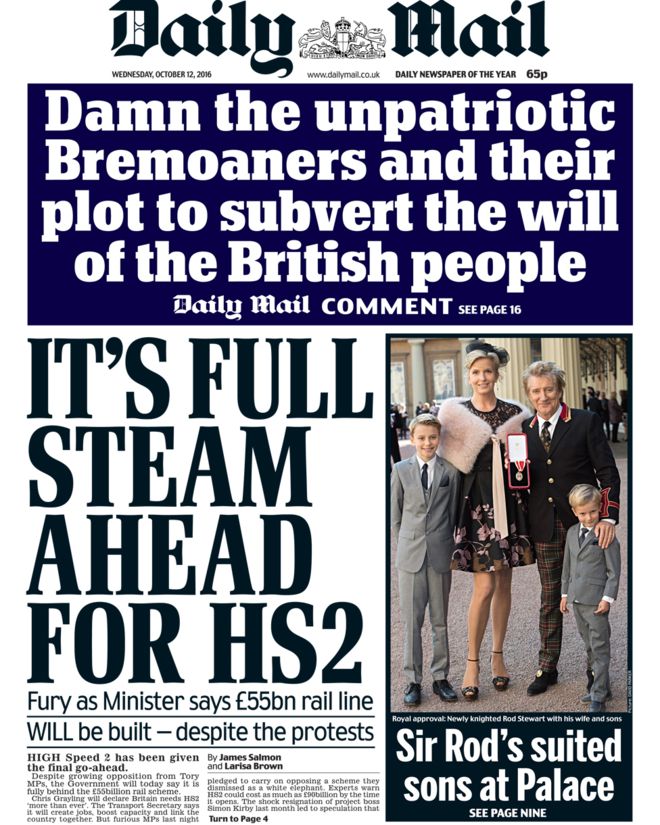 https://pbs.twimg.com/media/CujSqZsXYAAtlEG.jpg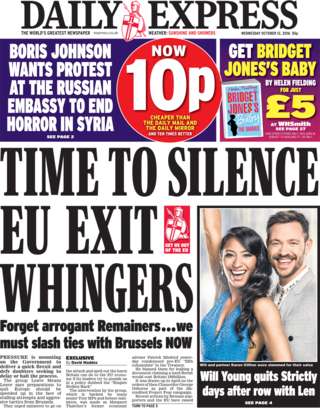 https://pbs.twimg.com/media/CujSstgXYAA_-oM.jpg
"Silence" whingers!  
Where are they going to construct "The Express Gulag" in our fair land, round the back of Richard Desmond's gaff?


oftenwrong

Sage




Posts

: 11741


Join date

: 2011-10-08



News today dominated by two men, independently of each other trying to impose their will on the rest of the world:

Khalid Masood, Westminster attacker - and a manchild with yellow hair above an orange face.

oftenwrong

Sage




Posts

: 11741


Join date

: 2011-10-08



"After a visit to Turkey in March, the European Parliament's rapporteur on Turkey, Kati Piri, wrote that "talking about Turkey joining the bloc under the current circumstances would lack credibility — especially in the wake of Erdogan's unwarranted accusations that German and Dutch governments were following 'Nazi practices.'

http://www.msn.com/en-gb/news/world/with-fiery-insults-and-petty-slights-turkey-and-europe-reach-a-moment-of-reckoning/ar-BBz9zDI?li=BBoPU0R&ocid=iehp

The Washington Post, Kareem Fahim

Surely fallow ground for Liam Fox to negotiate?

oftenwrong

Sage




Posts

: 11741


Join date

: 2011-10-08



Page 2 of 2 •
1, 2
---
Permissions in this forum:
You
cannot
reply to topics in this forum